Heaven's Hollow Barlow Girl 4*M AR (02-04 +V++ 81)
ADGA Registration: B001559757
We love the genetic potential behind this girl.  Pictures will be provided as soon as we can.  Her LA score was based on her as a two year old.  We are hoping she's gained some maturity to increase those scores and look forward to seeing her udder.
Pedigree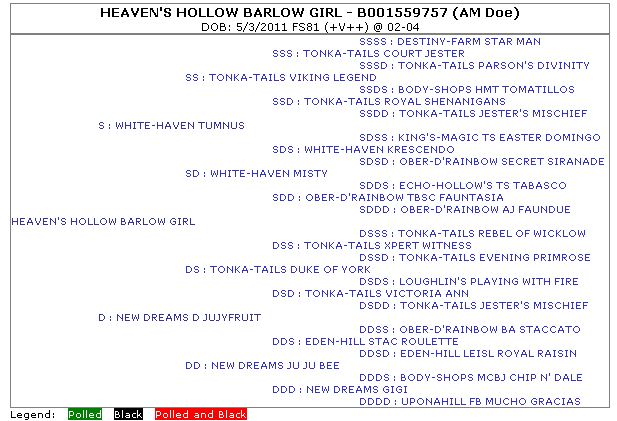 LA Score